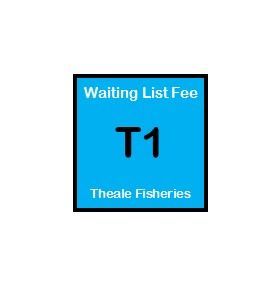 T1 Waiting List Fee
T1 Waiting List Fee
Payment of this fee will allow one person to register their details on the T1 Syndicate Membership waiting list.
You need to fill in all sections of the T1 Syndicate registration of interest form and submit it as well as making this payment.
Before purchasing please ensure you have read all the waiting list fee terms and conditions; by paying this fee and registering your details you are acknowledging and accepting the T1 waiting list fee terms and conditions.
Please keep your Paypal payment confirmation as proof of purchase, this will be followed in due course with a non-automated email confirming your acceptance onto the list and your initial position.