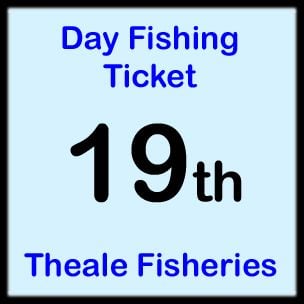 19th June (Day) C-19
19th June - Day fishing ticket
This ticket will allow one person to fish with a maximum of two rods on the Island Lake at our fishery from 9am untill up to 8am the following day in accordance with our COVID-19 rules. Please ensure that you have read all our terms and conditions, rules and codes of conduct before purchasing a ticket.
You will receive a website order notification from us which you must bring as proof of purchase for your ticket (s). It also includes a link to your PDF format ticket which you will need to download before you visit the fishery as it contains the lock code. You will need PDF reading software on your device to be able to open and view this ticket.
If you have no printer displaying the electronic website order notification on your mobile device is acceptable as proof of purchase but you must have sufficient battery to display this or you will be regarded as not having a ticket and will be required to leave the Fishery.